The most advanced photo booth PartyBooth Model D.
Even more compact and lightweight. Includes two flashes which produces soft or diffuse light effects.
All required photo booth equipment: camera, tablet, flash lights and printer – enclosed in a comfortable box with simple design. It's even more lightweight, fast to setup and safe to transport with special soft carrying cases.
Dimensions: 42x62x36 (w/h/d), weight: 13kg
The photo booth Model D is very strong. It's made of 3mm aluminium with a grey paint finish and compatible with DNP DS620 printer.
With our fast removal white acrylic panels. It's very easy to get inside the photo booth for setup.
The print door of the photo booth is designed to be used with all paper sizes. All you have to do is to put a print catcher on a required level.
With a manfrotto tripod and stainless steel tube it's very easy to setup photo booth on a required height. If that's not enough, it's possible to adjust camera angle inside the photo booth.
We created a soft carrying case especially for the photo booth. It has two handles on the sides, a shoulder strap and a pocket on the top. The photo booth can be carried by one or two persons.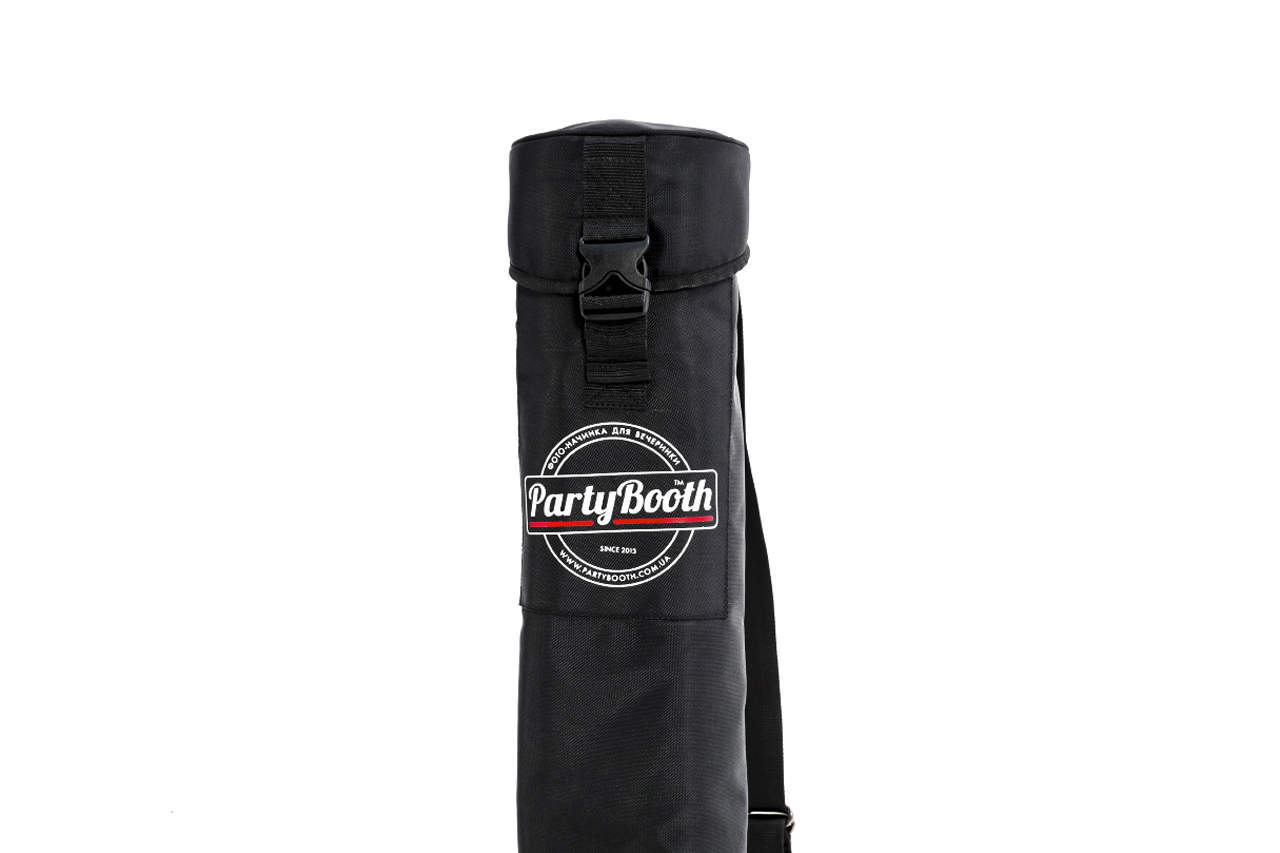 Soft carrying case for the tripod has a shoulder strap for comfortable transportation.
Soft carrying case for the dnp ds620a printer. Includes a shoulder strap for comfortable transportation and the pocket inside the case for the power cord.
42x62x36 3mm aluminium body
Grey paint finish
Manfrotto tripod
Extension cord + iec inlet
Acrylic white 5mm panels
42x62x36 3mm aluminium body
Grey paint finish
Manfrotto tripod
Extension cord + iec inlet
Acrylic white 5mm panels
Soft photo booth case
Soft tripod case
Soft printer case
42x62x36 3mm aluminium body
Grey paint finish
Manfrotto tripod
Extension cord + iec inlet
Acrylic white 5mm panels
Soft photo booth case
Soft tripod case
Soft printer case
DSLR Canon
AC/DC adapter for Canon
Strobe Visico-VT X 2
Microsoft Surface
USB hub
DNP photo printer
* All prices are excluding VAT and delivery costs